Amazing Stylish One Strap Evening Dress Bridesmaid Dress (C00125101)
This is a finished dress tailored and photographed by eDressit.com. All rights reserved. Copying or otherwise reproducing this image is strictly prohibited.
Amazing Stylish One Strap Evening Dress Bridesmaid Dress (C00125101)
Any questions on Amazing Stylish One Strap Evening Dress Bridesmaid Dress (C00125101) , welcome to contact us!
Description
*One shoulder
*Fully pleated bodice
*Zip on the back
*Pleated Chiffon Fabric
*Dress length (about 155cm from shoulder to the bottom)
Shipping Infos
We ship to over 200 countries worldwide, for in-stock standard size dresses we ship in 24 hours.
We have two delivery ways for you to choose:
*Expedited Shipping: 3-7 workdays, 28EUR for the first one, then each additional adds 15EUR.
*Standard Shipping: 7-10 workdays, 20EUR for the first one, then each additional adds 15EUR.
If you order a dress in another color or custom-made, it usually needs 10-20 workdays to finish it.
Click to know more about the Shipping Guide.
Customers Who View This Item Also Bought
Write a review to win 100 points, and extra 100 points for any customer looks uploaded.
And once your looks get displayed on Style Gallery, a 10% off coupon will be rewarded.
apjil
8/27/2014 3:20:50 PM
Wunderschönes Kleid
Superschönes kleid... genau wie auf dem bild... die Farbe ist der wahnsinn... leider ist es mir zu klein und ich muss es zurückschicken.... das ist aber bei dem Klasse Service von Edressit kein Problem... die kommunikation funktioniert reibungslos... ich bin sehr zufrieden mit eDressit und werde auf alle Fälle weiterhin hier bestellen!
Pauline
10/27/2014 3:22:31 AM
perfect bridesmaid dress!
This bridesmaid dress is just perfect for my wedding,the color is not that pink and matches very well with my wedding theme, I ordered four for my girls, fit two of them perfectly, but the other two need to get their dresses adjusted because they are two long for them, but they still love their dresses, I am pleased with my dresses, thank you!!
elena
11/6/2014 7:17:09 PM
5
Beautiful dress :) Thank you!
deva68
1/8/2015 11:08:00 AM
Quelle beauté!
Franchement magnifique, la couleur d'un beau rose pâle plus soutenu et plus joli que sur les photos (heureusement car j'avais un peu peur à ce sujet). Tissu d'excellente qualité et confection, merci Edressit.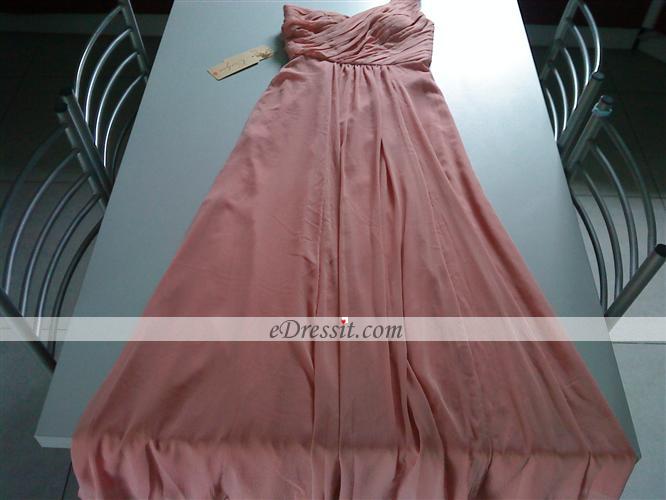 deva68
1/8/2015 11:10:25 AM
Magique et magnifique
Taille tout à fait conforme au tableau, inutile de prendre la taille au dessus!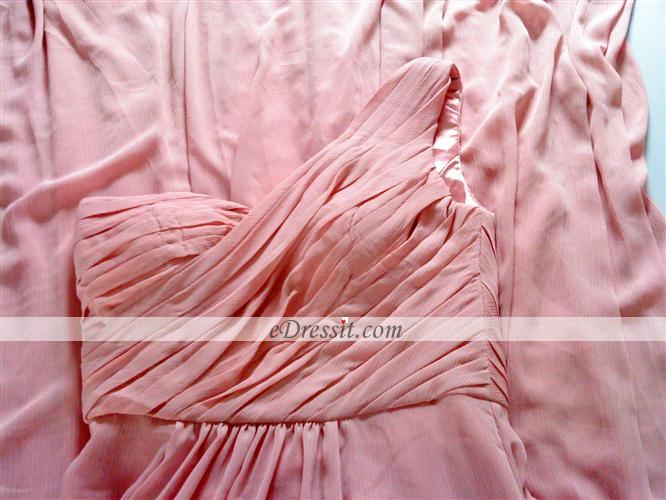 Valmerion
7/10/2015 11:42:50 AM
robe cocktail longue
Je trouvais cette coupe sympa et la couleur très chic. en fait elle est plus belle en vrai qu'en photo.Je la recommande aux grandes genre 1m70 car la jupe est tres longue, convient plus à un mariage ou un cocktail.
Vicki
10/26/2015 10:49:21 AM
kiss Kiss
This dress is for my best friend's wedding. And I am one of her bridesmaids. Thank you for sending this dress to me in such a short time though I have ordered a custom size dress.
ESPERANZA DIAZ DIAZ
1/10/2016 5:56:21 PM
gratamente sorprendida
He comprado una talla grande porque prefería tener que arreglar un poco antes que me quedase pequeño. El vestido es precioso, el color coincide totalmente con la foto y el tiempo de envío ha sido menor al indicado. Todo perfecto. Muchas gracias.
draganaristovska
3/28/2016 12:54:14 PM
cute
Dress is exactly like on the picture. It fits well, I like it, the color is beautiful . Once again very satisfied from eDressit. I will never stop purchasing from you. Thank you
Hannouna
6/12/2017 10:15:48 PM
Jolie robe de mousseline
Modèle vaporeux,élégant entièrement doublé. Identique à la photo,pas de surprise. Oui,je recommande ce produit. livraison rapide
Mayona
9/17/2017 9:35:05 PM
Tres belle robe
Jai comandécette robe pour ma petite soeur, qu'elle a mis a mon mariage' satisfaite qualite bonne ras