This is a finished dress tailored and photographed by eDressit.com. All rights reserved. Copying or otherwise reproducing this image is strictly prohibited.
eDressit New Gorgeous Chiffon Halter Evening Dress Pink (02134401)
eDressit New Gorgeous Chiffon Halter Evening Dress Pink (02134401)
Delivery Time: 3-7 workdays
Tailoring Time: 7-15 workdays
This dress is Made-To-Order. Whether you choose a standard size or custom measurements, our tailors craft each dress to order.
Show your infinite femininity with this chiffon dress pink tone. Halter neck design, lace appliques, pleats top and empire waist are all the elements make you elegant and stunning.

*Halter neck
*ivory lace appliques
*Pleated top
*Empire waist
*Built with bra
*Zip on the back
*Chiffon velvet fabric
*Full Length with train(about 155cm from shoulder to the front hem)
Attention: When you select to change color, Please note the top lace can not be changed.
Any questions on eDressit New Gorgeous Chiffon Halter Evening Dress Pink (02134401) , welcome to contact us!
Customers Who View This Item Also Bought
Write a review to win 100 points, and extra 300 points for any customer looks uploaded.And once your looks get displayed on Style Gallery, a 10% off coupon will be rewarded.
Points can be applied toward your future purchases(100 points=USD $ 1.18)
cesca
Größe:GR 42
Verified Reviewer
wonderful eve dress
I´m absolutely happy with this dress. It fits exactly and the material is wonderful.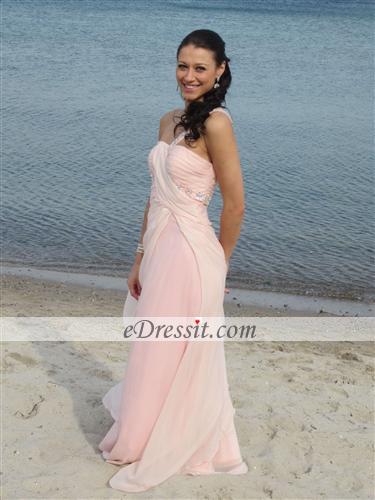 yle219
Größe:GR 32
Verified Reviewer
Schönes kleid
Lieferung kam schnell an. Sehr schönes Kleid. Größe passt perfekt.
Perfect fit
I was 7 months pregnant for my best friends formal wedding and needed to be comfortable and glam! This dress was perfect. Nice a stretchy through the middle . My all-time fav order!
Привлекательное платье
Шикарное вечернее платье, рекомендую!!!
مناسبة جدا للنساء الحوامل لارتداء
المرأة الحامل لا يمكن ارتداء فساتين ضيفة، لذلك اخترت هذا الفستان، وهو رائع و سكس للغاية يوجد زينات الدانتيل، ومناسبة جدا للنساء الحوامل لارتداء، شكرا لك
robe sublime
robe faite sur mesure, parfaitement confectionné, je recommande a 100% , je suis fan de ce site merciiii edressit
Hortense
Verified Reviewer
Kleid
Herzlich Dank. Das Kleid ist angekommt und paßt wie angegossen.Könnte nicht besser sein.Ich bin sehr zufrieden. Die Spitze oben gefällt mir sehr. Sehr elegant und bezaubern. Das Kleid hat ich im Angebot bestellt. Der Preis ist sehr günstig. Ich werden gerne weiterempfelhen. Habe gehört, dass Sie eine Filiale in Düsseldorf. Gerne dort ein mal schauen.
kadern82
Size:UK 20
Verified Reviewer
I love it
It is wonderful dress

Shop with Confidence
Shopping on eDressit.com is safe and secure - guaranteed!



Satisfaction Guaranteed
eDressit.com cares about your complete satisfaction. We offer a comprehensive return policy on all items, allowing you to shop with confidence.
Return Policy



Privacy Policy
eDressit.com respects your privacy. We do NOT share or in any way distribute any personal, business or contact information you may provide.
Privacy Policy