Halter Neck Printed Summer Evening Dress Formal Dress (07153900)
This is a finished dress tailored and photographed by eDressit.com. All rights reserved. Copying or otherwise reproducing this image is strictly prohibited.
Halter Neck Printed Summer Evening Dress Formal Dress (07153900)
Any questions on Halter Neck Printed Summer Evening Dress Formal Dress (07153900) , welcome to contact us!
It's a floral dreamland of style! We're sure you'll fall in love with this beautiful printed dress. Stunning features include pleated neckline, figure-flattering waistband and a dramatic floral fabric! Wear this dress to a prom, weddings and other special celebrations. Be sure to style your party with the right accessories!

*Halter neck
*Pleated waistband
*Built with bras
*Zip on the back
*Printed chiffon fabric
*Full length (about 155 cm from shoulder to the front hem)
We ship to over 200 countries worldwide, for in-stock standard size dresses we ship in 24 hours.
We have two delivery ways for you to choose:
*Expedited Shipping: 3-7 workdays, 28EUR for the first one, then each additional adds 15EUR.
*Standard Shipping: 7-10 workdays, 20EUR for the first one, then each additional adds 15EUR.
If you order a dress in another color or custom-made, it usually needs 10-20 workdays to finish it.
Click to know more about the Shipping Guide.
Customers Who View This Item Also Bought
Write a review to win 100 points, and extra 100 points for any customer looks uploaded.
And once your looks get displayed on Style Gallery, a 10% off coupon will be rewarded.
Carmen
7/6/2015 10:54:22 AM
stylish gown
The dress is very stylish and beautiful. It is perfect for my coming holiday. The service from eDressit is very excellent too. Very happy shopping experience. Thank you eDressit. Will surely buy more from here again.
anissa
7/7/2015 11:40:30 AM
magnifique robe
Très belle robe fleurie,très contente de mon achat,la livraison a été un peu longue cette fois ci,mais dès que vu la robe,je n'ai pas été déçu,merci Edressit!
love it
I bought this dress for my beach party and it turned out beautifully. The dress came very quickly and packaged very well. No any damage. The chiffon fabric is of good quality and feel very comfortable. The style, the color and the size are perfect for me. Thank you eDressit, you are the best fashion site!!!
Olivia Ciars
7/23/2015 9:52:08 AM
Merci
J'adore la robe je l'ai acheté. La robe me convenait absolument merveilleux quand nous sommes arrivés. Le service client était fantastique. Comme je ne suis pas sûr de la couleur, ils me fournis très bonne suggestion professionnelle, la robe a une grande qualité et j'adore tellement. Merci eDressit
Nancy
7/28/2015 9:49:11 AM
very nice
This dress is very beautiful and pefect for my summer parties. I am glad I bought it from eDressit. The quality of the dress is excellent and the price for the dress is quite reasonable. Definitely will come back for more dresses again.
Gracie
8/12/2015 10:39:05 AM
nice dress
Very pleased with the dress, it came very quickly and well made. Fits me perfectly. Thanks!
amouna
8/24/2015 12:47:37 AM
magnifque
tissue tres fluide tres contente de mon achat
leben1971
9/9/2015 8:08:41 AM
Super!
Das Kleid sieht super aus. Habe es in zwei Varianten bestellt zur Auswahl und musste "leider" beide behalten!
ura29031964
9/15/2015 10:09:17 PM
платье
о данном платье я в восторге очень нарядное мне здорово понравилось воздушное и притягательное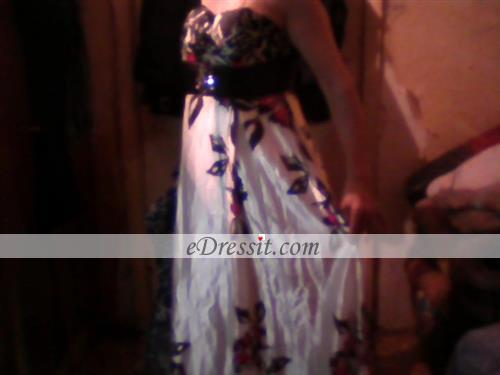 virginie
4/6/2016 9:35:55 AM
robe longue à imprimé fleuri
Parfait rien à redire. Satisfaite à 100%.
robe
Jolie couleur, tissus assez épais. Je ne suis absolument pas déçue de mon achat
Virginia Burloiu
10/4/2016 10:21:57 AM
very nice dress!
it looks like in the site ...I am glad to have it.