Gorgeous Sparkling Coral Formal Gown with Beaded Details (36160857)
This is a finished dress tailored and photographed by eDressit.com. All rights reserved. Copying or otherwise reproducing this image is strictly prohibited.
Gorgeous Sparkling Coral Formal Gown with Beaded Details (36160857)
Any questions on Gorgeous Sparkling Coral Formal Gown with Beaded Details (36160857) , welcome to contact us!
This party season should be on-trend and go metallic! With so many parties coming up, it's the perfect time to experiment with daring and glamorous evening dresses, like this one from eDressit! This gown features a sparkling beaded illusion bodice, which flows beautifully to the skirt, definitely making you a head-turner. The lovely and rich coral color finishes this gown beautifully.

*Sleeveless
*Fully beaded illusion bodice
*Built with bras
*Center back zipper
*Stretchy Jersey fabric
*Full length with train (about 155 cm from shoulderto the front hem)
We ship to over 200 countries worldwide, for in-stock standard size dresses we ship in 24 hours.
We have two delivery ways for you to choose:
*Expedited Shipping: 3-7 workdays, 28EUR for the first one, then each additional adds 15EUR.
*Standard Shipping: 7-10 workdays, 20EUR for the first one, then each additional adds 15EUR.
If you order a dress in another color or custom-made, it usually needs 10-20 workdays to finish it.
Click to know more about the Shipping Guide.
Customers Who View This Item Also Bought
Write a review to win 100 points, and extra 100 points for any customer looks uploaded.
And once your looks get displayed on Style Gallery, a 10% off coupon will be rewarded.
Rachel
12/8/2015 10:33:00 AM
beautiful on and comfortable
Loved this dress! So beautiful on and comfortable. Worked like a charm! :) Received several compliments and I felt amazing wearing it on the red carpet!!!
Sheila
12/18/2015 7:23:00 AM
so beautiful
This dress is so beautiful. It is classy and sexy. It does show some major cleavage if you are busty. Got compliments all night
Clabel06
4/8/2016 8:24:13 AM
Très jolie robe
Cette robe est très bien coupée.Elle est belle et en jette !Quand on annonce le prix aux amis, ils ne vous croient pas. Exceptionnel.
Holly V.
8/4/2016 8:08:55 AM
magnifique
Belle couleur comme la photo! Rien de différence. Les bijoux perlés lourds sont en haute qualité et pas trop lourds. J'ai un gala à participer et je suis très contente de faire cet achat sur votre site. Dis donc, la taille est correcte et la longueur est parfaite! C'est un style aimé par les stars. Merci eDressit! Je recommande.
Stephanie
9/20/2016 11:48:28 AM
PRETTY
I purchased this dress to wear to my friend's wedding. It was perfect! It fit exactly as the measurements said in the size chart and it came in a couple days. Very comfortable to wear all day and party all night!
HIGUE
11/2/2016 7:30:55 AM
elegant und bezaubert
Dieses Kleid ist so schön. Es ist elegant und bezaubert. Es zeigt einige große Spaltung, wenn Sie groß sind. Erhalt gute Komplimente bei der ganzen Nacht
dohayh
11/24/2016 6:55:10 PM
...
the dress is more than amazing even prettier than picture and the customer service is even better thank you edressit the material is perfect looking forward for another order I will recommend to anyone that sees the reviews don't be afraid go ahead and order from edressit its not a fake account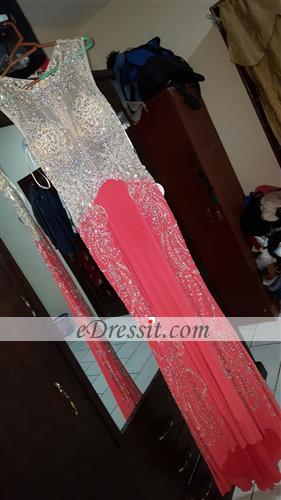 Claudia anaid Alcántara gabriel
10/10/2017 1:04:57 AM
compra si fue exitosa?
hola buenas tardes por este medio les hago una pregunta si sempre se realizo con éxito la compra ES177513 DE UN VESTIDO CODIGO 36160857. Y CUANDO LLEGARIA A MI DOMICILIO?
Cornelia cloete
1/14/2018 4:09:44 PM
Summer wedding
Felt like a princess.. besides the bride everyone was staring and taking pictures.. absolutly LOVE THIS dress.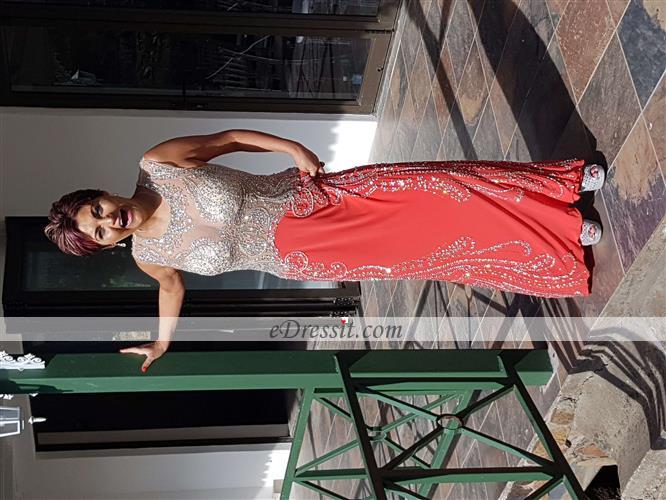 Cornelia cloete
1/14/2018 4:31:10 PM
I felt better in this dress then my wedding dress
Also great thank you f customer service. Allways replies.. nothing the cant handle.I am from Sout Africa and belive me i was the hit of the night.. felt like i was pulling a celeb red carpet..the detail. And cristals amazing.